Social Media
Connect with Sterling College
Sterling acknowledges that the land on which we gather—places now known as Vermont and Kentucky—are the traditional and unceded territories of several indigenous peoples: the Abenaki in the North and the Shawnee, Cherokee, Chickasaw, and Osage people to the South. We also learn in-and-from a range of landscapes that belong to other indigenous peoples. As we seek deep reciprocal relationships with nature, we respect and honor the place-based and cultural wisdom of indigenous ancestors and contemporaries. Words of acknowledgement and intention are just a first step. We must match them with acts of respect and repair.
Sterling College
Jan 24, 2023 @ 4:10pm
The Ecology Essentials for Everyone course is essential for anyone looking to understand how the world really works – with or without us humans. You'll develop a strong understanding of ecological principles, scientific thinking, and how to live more lightly on the Earth. Register today!...
The Ecology Essentials for Everyone course is essential for anyone looking to understand how the world really works – with or without us humans. You'll develop a strong understanding of eco principles & scientific thinking.. Register today! https://t.co/7pIft3TION https://t.co/rJvumQUo1o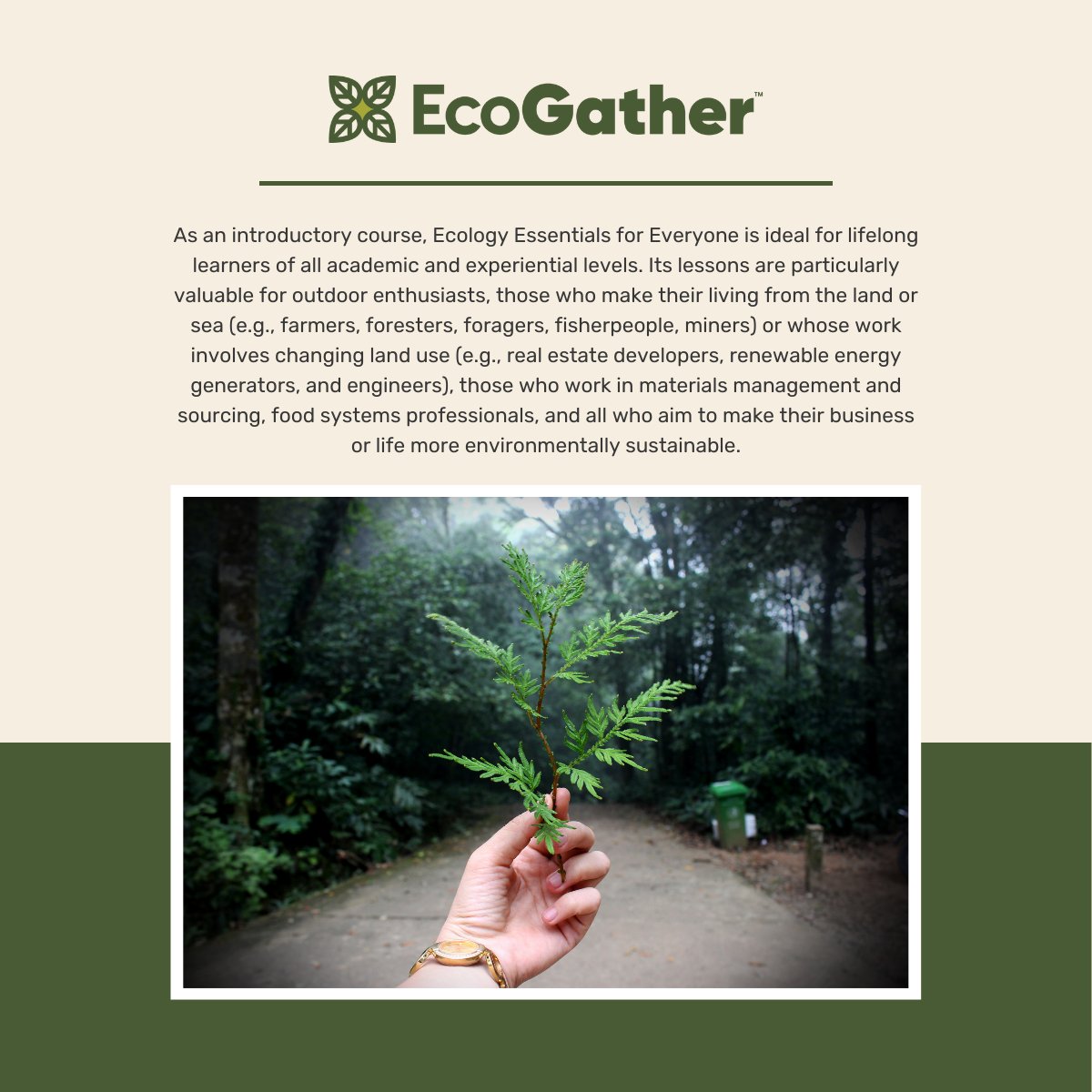 The present climate and ecological emergencies are a global problem that requires immediate action. We must work together to find solutions that will help to mitigate these crises. Enroll into Climate + Change self-paced and online. Starting at $49! https://t.co/rBH0txwC40 https://t.co/4ZeHaexv3r