Join this pack basket workshop and make a child's size Abenaki pack basket for your little one!
---
---
Social Media
Connect with Sterling College
Sterling acknowledges that the land on which we gather—places now known as Vermont and Kentucky—are the traditional and unceded territories of several indigenous peoples: the Abenaki in the North and the Shawnee, Cherokee, Chickasaw, and Osage people to the South. We also learn in-and-from a range of landscapes that belong to other indigenous peoples. As we seek deep reciprocal relationships with nature, we respect and honor the place-based and cultural wisdom of indigenous ancestors and contemporaries. Words of acknowledgement and intention are just a first step. We must match them with acts of respect and repair.
Sterling College
Dec 6, 2022 @ 1:17pm
Congratulations to our December graduates, joined here by Sterling's academic dean Dr. Laura Spence. We celebrate you, your accomplishments, and the future change shaping that lies ahead of you.
Join uur Fall Open House, a two-day event designed to give you and your family the full Vermont experience! 🍁 Register : https://t.co/GKv5NCb19y https://t.co/JUCWZQJ3LO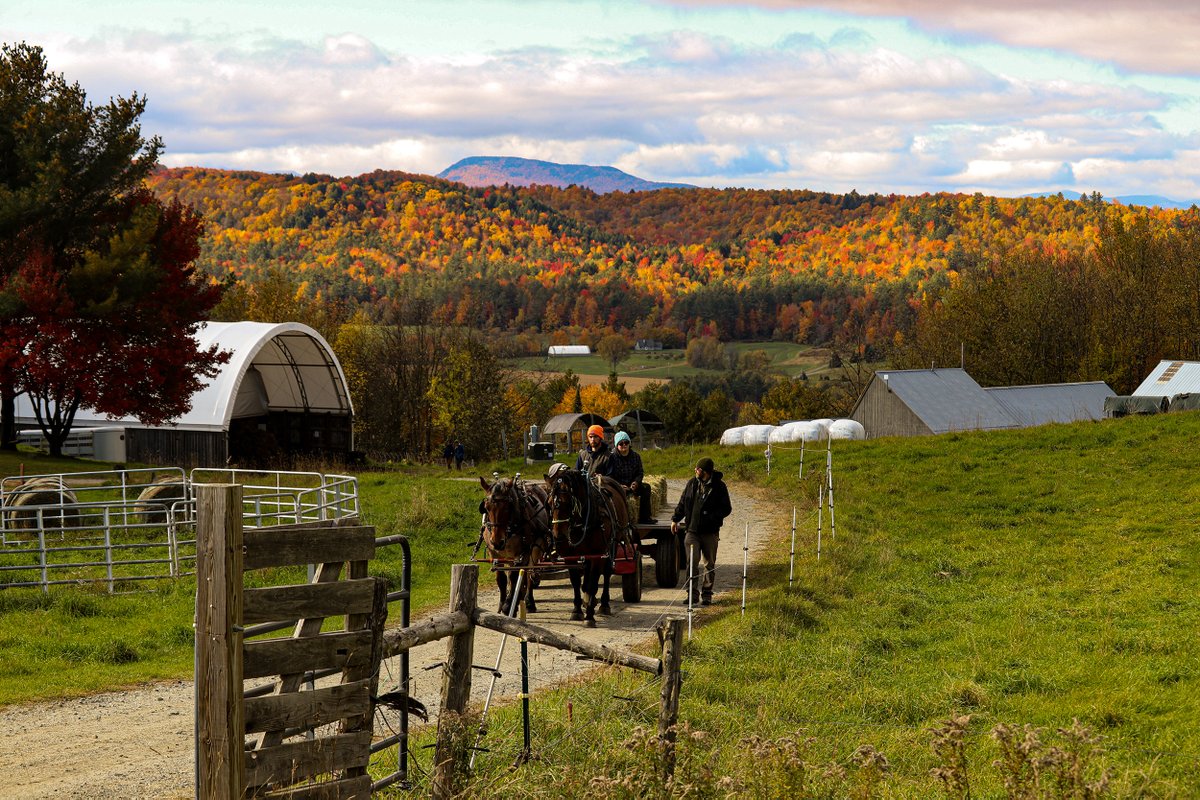 Just an example of the sweet rides 🚲 you'll see around campus. There is a small fleet of Green Bikes that anyone in the Sterling Community can use for intercampus transportation. Currently, we have about 20 bicycles which are maintained by students through the Work Program. https://t.co/chaXOEPyA2